The Postgraduate Education in Toxicology (PET) offers a modular training programme, which builds upon MSc-level skills and competences in toxicology. The PET programme provides the theoretical basis required for recognition and registration as a professional expert in toxicology. Details on the procedures and requirements for recognition and registration can be found on the websites of the Dutch Society of Toxicology (NVT) and the European Society of Toxicology (EUROTOX).
Single modules of the PET programme also form stand-alone courses, which are highly suited to provide in-depth knowledge in specific areas of toxicology for professionals from the private as well as the public sector and for PhD students with a background in toxicology.
For details on eligibility for the PET programme and on enrolment, please look under Application & Fees.
The PET programme aims to cover:
Different levels of biological integration, from molecule to ecosystem;

Application of toxicological principles in different areas (e.g., food, occupation, environment) and in risk assessment and risk communication;

Different technological approaches (pathobiology, mutagenicity and carcinogenicity research, toxicogenomics, laboratory animal science).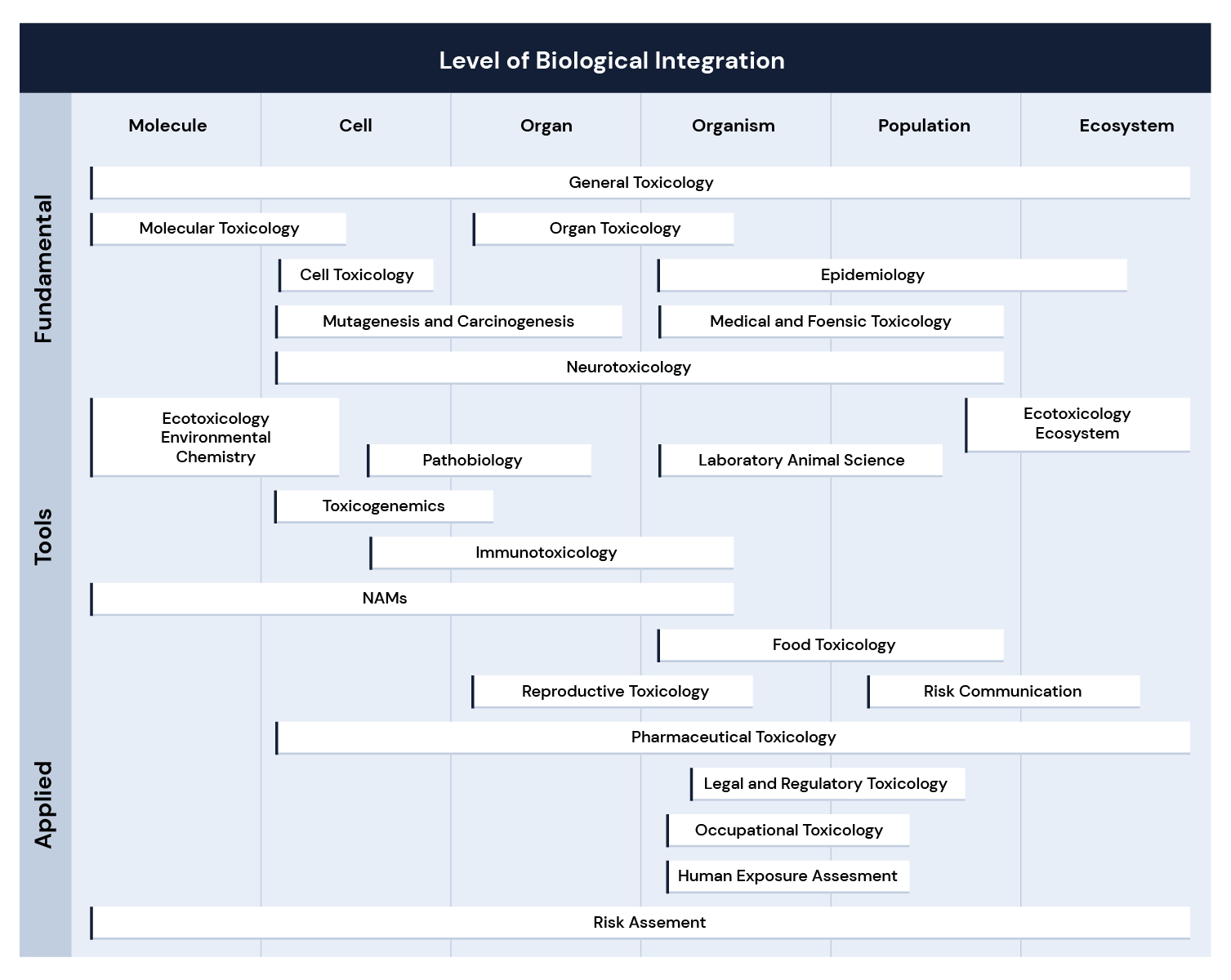 Objectives of the PET programme are to:
Provide knowledge of the toxicology of chemical substances in terms of their primary mechanisms and the concomitant resulting modes of action at the different levels of biological integration;

Provide insight in the different aspects of toxicology related to its application in the toxicological risk analysis process;

Develop abilities to apply toxicological scientific information in specific areas of toxicology and to communicate with fellow toxicologists as well as laymen in a professional and ethically justifiable way.
Language: the entire PET programme is taught in English.
Scheduling: Courses are scheduled annually or at least once every two years. For details see the Course schedule.
Organization: Each module is organised locally by a department of one of the participating universities under the educational and organisational responsibility of that department. For details see the About PET.